News this week that Girl Scout cookie supplier Little Brownie Bakers has been sold to an Italian company proved to be no April Fool's joke.
In a deal valued at $1.3 billion, Ferrero Group purchased select properties from Kellogg, including Little Brownie, Keebler, and Famous Amos.
I found out from a Wall Street Journal reporter who called me for background on the history of Girl Scout cookie sales. Although I was surprised by the news, I'm not alarmed. Flavors, food trends, and bakers have come and gone for years, but Girl Scout cookies aren't going away.
Despite the Keebler connection, Girl Scout cookies have never been made by elves in hollow trees. Besides, our hollow trees are full of girls.
Girl Scouts in Oklahoma began selling homemade cookies in 1917. Their popularity led other troops to fire up their ovens. As the volume of cookie sales increased, in 1934 Girl Scouts in Philadelphia turned to Keebler-Wyl, a commercial baker, to produce shortbread cookies.
From Many Bakers to Two
Other councils followed the Philly girls' lead and negotiated contracts with regional companies. Volume and demand increased exponentially, until there were 29 authorized bakers by 1948. Another 14 were added in the 1960s.
All bakers made the signature shortbread cookie, and by the 1960s many had introduced mint and sandwich cookies. Most bakers also offered one or two of their own flavors.
As part of a brand standardization effort, the national Girl Scout organization limited production to four bakers starting in 1978. GSUSA provided graphics and program information, although the individual bakers picked their own annual theme, usually with a cute animal mascot.
By the early 1990s, the number of bakers had narrowed to two: Little Brownie Bakers, based in Louisville, and ABC Bakers of Richmond, Virginia. (Who bakes for you? Click here.)
(Disclosure: As a born-and-raised Kentucky girl, I've always been partial to Little Brownie. When my Cadette troop visited Louisville years ago, we wanted to arrange a tour. I couldn't find "Little Brownie" in the phone book so I called information. The operator thought it was a prank call and hung up on me.)
While the bakers have changed over the years, the basic recipes have not. Hopefully that will continue to be the case with Ferrero.
Other Foreign Connections
I can't imagine Ferrero moving production overseas as it would prohibitively drive up shipping costs. But even if they did, it would not be the first time that some Girl Scout cookies were not made in the USA.
In 1984, sharp-eyed consumers noticed "Made in Belgium" written on boxes of Kookaburras. Representatives from the baker, Burry-LU, explained that that they were still testing the flavor. Because US-based factories did not have the proper equipment, this one flavor was temporarily being made in Belgium. It the cookie made the cut, Burry-LU would need to fork over $2 million for new production equipment.
And if anyone wants to get very picky, ABC Bakers is a subsidiary of the Toronto-based Weston Foods.
Change is the Secret Ingredient
What makes Girl Scout cookies so popular? It is a combination of tradition, quality, adorable vendors, and flexibility.
Each baker is required to offer four traditional cookies (Mint, Samoa, Trefoil, Tagalong) plus up to four more flavors. Over the years, these elective varieties have often reflected changing tastes and dietary concerns. Past offerings have been low-fat, crunchy granola, gluten free, 100-calorie packets, and even crackers, such as the Golden Yangles of the 1980s.
Perhaps it is easier to justify scarfing down a box of Thin Mints if you balance them out with such healthier options.
That's a Lot of Cookies
Simply stated, the Girl Scout cookie jar is too big to loose. With total revenue from both bakers estimated at $800 million annually, including Little Brownie Bakers undoubtedly sweetened the deal for Ferrero.
I don't see a need to begin hoarding Girl Scout cookies–not that there's anything wrong with that.
Instead, I see the new owners as offering some tantalizing opportunities.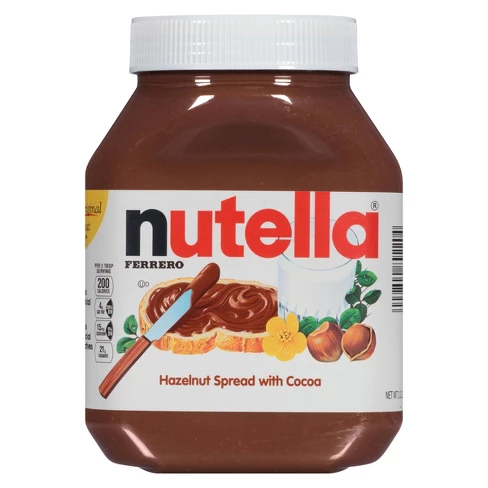 Two words: Nutella cookies. I'm just saying…
For more cookie history fun, see Cookie Crumbs, my online archive of cookie prizes past and present.
©2019 Ann Robertson